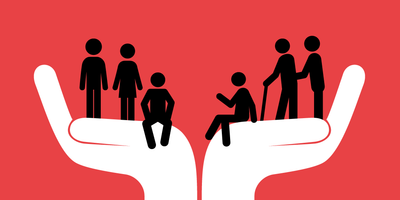 Sanya Support is a provider delivering highly personalised support to adults in their own homes throughout Berkshire and the surrounding counties. Our support visits range anywhere from an hour to 24/7 care, depending on the level of support required by the customer. We offer various levels of care including but not limited to, mental health challenges, learning disabilities, autism, plus more. Our person-centred approach helps develop independence and safety. We undertake detailed assessments to fully establish what services the individual requires and from there we draw up person centred plans which embrace the principles of valuing people and their wishes.



Our values:

Safe
It is our priority to ensure that our customers feel safe, and that all statutory safeguarding procedures are adhered to.
Assessment
Sanya Support will complete assessments of the customer's needs and then tailor individual support packages that reflect these. The assessments will be completed with the customer and will address all aspects such as, social and emotional needs, physical and medical needs, budgeting, finance, and aspirations. Where applicable assessment will include input from family and others significant in the customers life.
Negotiate
Sanya Support will negotiate with a variety of organisations and their partners to enable our customers to have the best possible chance of reaching their goals and aspirations
Yes
Sanya Support will say Yes to promoting independent and encouraging customers to live their best lives. This may include accompanying them on holiday's abroad for example. We will actively seek to encourage our customers to take up new or different opportunities
Achieve
We will support every customer to achieve their full potential and therefore their aspirations will be included in their care plans.